Towing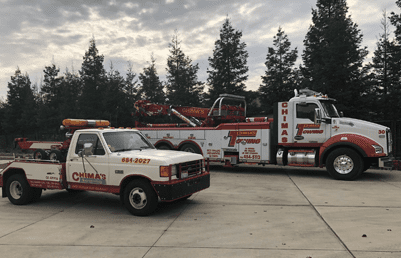 With several locations throughout the greater Sacramento area, Chima's Towing has been the number one choice for towing since its inception in 1987. The staff at Chima's Towing not only has years of experience, but also the most innovative equipment to accommodate your towing requirements, 24 hours a day, seven days a week. For more than two decades, Chima's Towing has provided Northern California with prompt, courteous and efficient service in all aspects of towing–from light- to medium- to heavy-duty.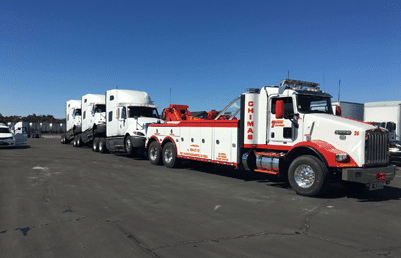 Heavy-Duty Towing – Chima's Towing is proud that their staff specializes in heavy-duty towing. Our sizeable fleet includes six units dedicated to heavy-duty towing, plus a state-of-the-art 40-ton rotator. Approximately 75 percent of the towing that Chima's handles is of the heavy-duty variety and our staff is trained to operate the most technologically up-to-date equipment. The end result is that Chima's can tow any size vehicle on the road today, from the largest recreational vehicles and motor homes to tractor-trailers, fire trucks and cement mixers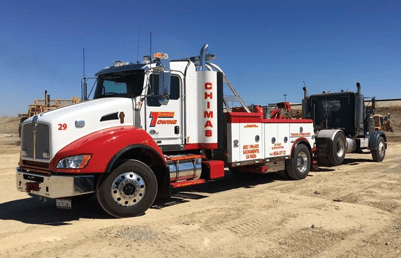 Medium-Duty Towing – Not every large towing job requires the most heavy-duty equipment. Chima's Towing employs a number of medium-duty wreckers that can accommodate customers whose towing needs aren't necessarily heavy-duty, but are still quite substantial. This includes smaller recreational vehicles, larger SUVs and more, all at an affordable price.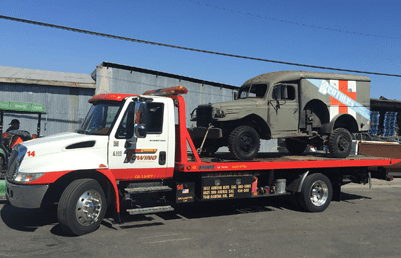 Light-Duty Towing – Even if you only need your vehicle towed a few blocks, Chima's Towing has you covered. Our fleet incorporates a number of revolutionary car carriers and standard flatbeds that are ideal for towing your vehicle to the repair shop or location of your choice. And Our professional staff will treat you and your vehicle with courtesy and respect.